HearHere and Explorabout: Audio Adventures for Everyone
Collaboration has always been one of the best parts of any business— and nowhere is that more true than here at Explorabout. 
We must admit that sometimes we feel like the matchmakers of the hospitality industry, and we couldn't be happier about that. Our ultimate vision is a world where adventure is around every corner, and we're starting with the East Coast. We aspire to connect people to the under-the-radar tours and activities near them, whether on vacation or trying something new in their own backyard.
So when a collaboration as unique and exceptional as the one we've recently established with HearHere comes up, we feel we have to shout it from the rooftops. (But in the interest of not annoying our neighbors, we wrote this article about it instead.)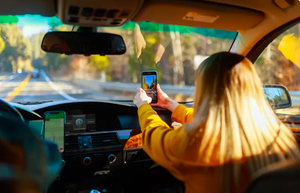 Why HearHere?
Take Your Road Trip to the Next Level
Ready to take your road trip to the next level? HearHere has 9000+ location-based audio stories from coast-to-coast.
Ever curious about the deeper story behind that bronze historical marker you passed on the highway?
HearHere is an invitation to discover — a hands-free experience that delights, informs, & entertains by fostering a deeper connection with the people, places, & histories of the land you are traveling through.
Ramp Up Your Road Trips
HearHere is a cleverly named, incredible new app that allows you to "listen to the landscape" by narrating points of interest throughout the country. In short, it takes that previously boring road trip you've been dreading and spins it effortlessly into a fascinating, educational, and entertaining event that the whole family can enjoy together.
The HearHere idea itself is one of those that seems so delightfully simple and completely brilliant it's hard to believe it's not already on everyone's phone. It also complements our Explorabout brand beautifully— more on that in a minute. Chances are, you may have already heard about HearHere, since recently it has been receiving some much-deserved press— being mentioned in Travel + Leisure and Southern Living Magazine and spawning the brilliant tagline "every place has a story, now every story has a place." Founded by Santa Barbara entrepreneur Woody Sears, Hollywood icon Kevin Costner, and former business executive Bill Werlin and narrated by some famous and familiar voices, these audio illustrations of areas you're driving through can also be conveniently filtered by topic. There's a topic called Colorful Characters, where you can learn all about the interesting local residents of an area. You can also highlight areas of interest like Music, Culture, Natural Wonders, History, and even Sports.
HearHere elevates your average road trip to a truly amazing one with the push of a button. One of our main goals at Explorabout was to make finding local adventure as simple and streamlined as possible, making it easy for our users to spend less time searching and planning and more time enjoying their activities. We accomplish this by allowing our users to simply drop a pin in their desired location, then quickly filter, browse, and book that day's adventure.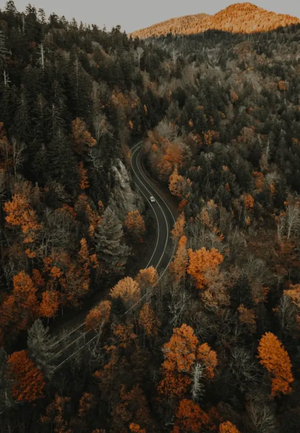 Enter Explorabout
And that's where Explorabout comes in. Because of our knowledge of local activities and unique places starting with the east coast and our love for adventure, we've teamed up with HearHere to compose and contribute to  number of their location stories.
Like peanut butter and jelly, this collaboration is a perfect fit for us, since it allows us to share our expertise and our passion for experience in an easy-to-use format that will reach all sorts of "Exploras." And by linking back to our website, HearHere listeners will be able to reach out to local attractions and activities for a more in-depth experience.
We also invite you to learn more about the innovative HearHere by visiting our 'Work with Us' or 'Destinations' page to sign up— and while you're there enjoy a 20% discount on your HearHere membership.
Whether you're driving on vacation or on a day trip adventure close to home, there's always something new to learn and explore— Explorabout and HearHere guarantee your road trips will never be the same again.
Experience Explorabout Today
Explorabout is a woman-owned business that employs savvy hospitality experts with tons of tech, marketing, and travel experience.
If you're a vacation rental manager, activity provider, or an "Explora" looking for an adventure, feel free to reach out and drop us a line anytime. You can also sign up for our newsletter and get adventure inspiration straight to your inbox.